What does the job entail?
You will be mainly responsible for ensuring the safe, secure storage of products and for the planning and organisation of deliveries and the dispatch of goods.  Incoming deliveries have to be organised and sorted out prior to allocation to the most appropriate location in the warehouse and outgoing goods need to be carefully packaged before they are loaded onto delivery vehicles.  In this day and age, information on stock held within the warehouse is normally kept and maintained on computer systems and these are updated daily with stock movements.  Also, depending on the nature of the products stored within the premises, the Warehouse Manager is responsible for ensuring adherence to appropriate legislation including health, safety and fire regulations.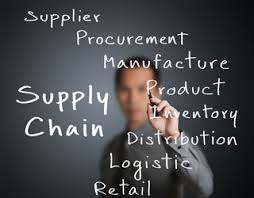 As a manager, the role includes full accountability for all other members of staff employed within the warehouse facility including warehouse operatives and supervisors.  The Warehouse and Logistics Manager will normally be involved in the recruitment and training processes and for dealing with any disciplinary matters that may arise.  Also, they are responsible for ensuring that all equipment and machinery used within the warehouse is well maintained and fully operational.  Depending on the type of business it is, the Warehouse and Logistics Manager will coordinate regularly with other departments to ensure that the warehouse is managed in accordance with overall business objectives.
A Warehouse and Logistics Manager will often be required to undertake shift work so that the facility is managed at all times.  Generally, when employers are looking to recruit they are looking for people who are well organised with good problem-solving skills and the ability to plan effectively to ensure that deadlines are achieved.  Due to the computerisation of most warehouse facilities, IT skills are highly desirable and infact becoming more essential. Recruitment agencies may test for IT skills in some circumstances.
Entry requirements
Warehouse and Logistics Managers often progress to this role through promotion from warehouse operative or supervisor.  There are a number of qualifications available which can facilitate career development including Certificates in Distribution, Warehousing and Storage Operations.  There are also degrees available in Supply Chain Management, Logistics and Transport Management.
Progression opportunities
Warehouse and Logistics Managers can be employed in a wide range of industry sectors including manufacturing and retail.  The salary level is generally pretty good and is normally based on experience and qualifications.  It is also often dependent on the nature of the products stored within the warehouse as some goods naturally carry with them a higher degree of risk.
Recruitment Agency opportunities
Recruitment agencies specialising in industrial employment are a good source of vacancies, as are local newspapers. Recruitment Consultants will work with you to find you the best career prospects.
Good Luck!