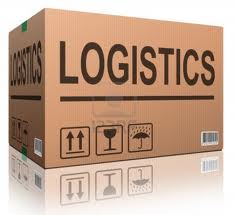 Warehouse recruitment in Victoria, Australia can be a long frustrating activity. Activities that chew into your company precious resources, money and time.
So consultants at The Recruitment Alternative recognise value. Because value means different things to different businesses it is only by building close working relationships with each of our clients on an individual basis that we can truly understand how best to help them.
We are fortunate to have such strong relationships with our clients who tell us how much they value the skills and expertise that we bring to the recruitment process. But we also accept that this is not always the case and some businesses still feel that they would be better off going it alone. Why choose us?
Logistics & Warehouse Recruitment
The Recruitment Alternative aims to help employers make great matches. When you're looking for a great recruitment agency there are a few thigs to look for:
Recruitment agencies know your market – and others:
A good recruiter understands your market, from the challenges and opportunities it faces. From salaries, benefits and working environments to which candidates are looking for.
So they know where the best people for the jobs are located, and what's needed to entice passive job seekers to apply for new positions.
They are also able to advise on innovative thinking from other market sectors. This can apply to your own industry.
Ultimately, recruiters have their ear to the ground and are ready and willing to share information with you. Ready to help you overcome any recruitment challenges you may be experiencing. And ultimately, to achieve the best possible outcome. The Recruitment Alternative knows Warehouse Recruitment
They conduct thorough interviews and background checks:
In addition there's a big difference between a cheap agency that sends through 40 screened CV's. And an agency that offer, and provide 4 pre-qualified candidates. Candidates that you know can do the job before they even set foot in the door for an interview.
So this is where the best recruiters come into their own. They are able to find you pre-qualified candidates, not just applicants.
At The Recruitment Alternative, we conduct in-depth interviews with every candidate we refer. This means we can be confident of the quality of the people we put forward. And they are compatible with a particular company, culture, and team.  The Recruitment Alternative pre-selects great candidates for Warehouse Recruitment roles.
They free up internal resources and time:
The recruitment process has many stages. Agreeing on the role and job description. Advertising, handling applications. Shortlisting, interviewing, and employment background checks.
It can be an all-consuming and exhausting process and it's not always successful. So working with a recruiter means that you can delegate the tasks you don't want to do (or don't have the time to do) in-house. Also, tap into their expertise and market knowledge, and gain access to quality candidates who have already been vetted for the role. The Recruitment Alternative are successful in placements around Warehouse Recruitment
The Recruitment Alternative are currently recruiting across  Victoria, Australia. Roles at all levels in Warehousing and Administration, Production, and the Workshop to name a few.
As a Generalist recruitment agency, we offer affordable recruitment solutions for SME's like you.
In conclusion. check out our webpage for Employer Tips, Job Seeker Advice, and Current listings.
The Recruitment Alternative – Rather than wait, Contact us today –  1300 548 546